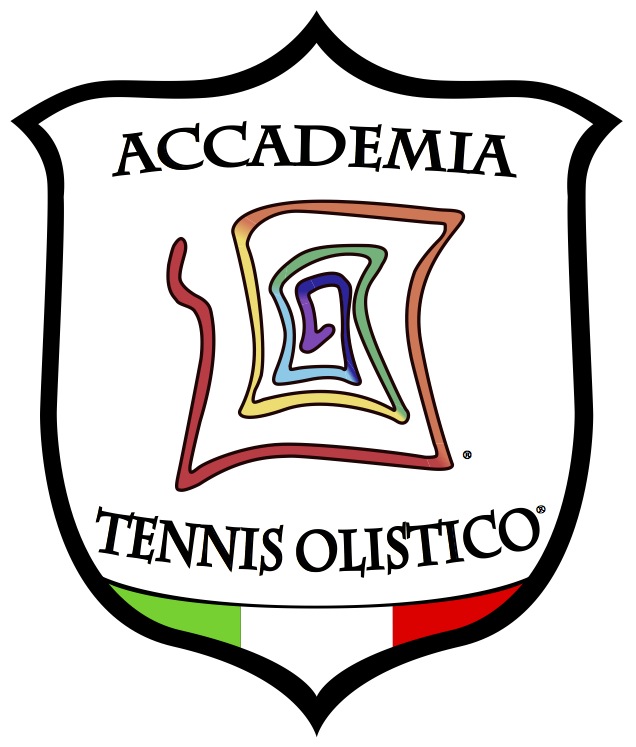 Holistic Tennis Academy offers tools that lead an athlete in a process of understanding life and personal fulfillment. The focus of our project is the evolution. Human beings have an enormous potential and resources that are not used but rather ignored. 'To evolve' means, therefore, to go beyond the apparent reality in a path of growth and deep respect for themselves and for life.
We intend to offer our expertise and professionalism using the tools that we explored on our personal journey and that we consider invaluable. The tools include: technical, tactical and physical preparation, life and mental coaching, nutrition, kinesiology, meditation, reiki, flower therapy, and others.
Holistic Tennis Academy® organizes tennis lessons at the Tennis Rozzano (Professional Level, in Rozzano 7 km from Milan) and at the Police Sports Center in Milan (Base Level). Our courses provide all the Technical Levels from beginner to professional.
Since 2012 it has been signed an agreement with the Bocconi University in Milan, which provides the facilities in the units of the Academy for all enrolled in Bocconi Sport Team; our staff takes care of the training of the teams participating in International Championships and Tournaments. In agreement with the University Center of Milan, we select the best athletes to participate in the Italian University Championship.
The Holistic Tennis Academy® also deals with Discipline Bio Natural (Meditation, Reiki, Coaching, Kinesiology, Flower Therapy, etc.), giving athletes a path of wellness and evolution. Our Tennis School is recognized for philosophy and the supporting methodology which we are pioneers, Holistic® Tennis.
Holistic Tennis® embraces all areas related to the formation of a player bearing in mind that what we intend to do is to help the latter to be identified on all levels, from the technical to the strategy, from athletics to psychology etc. For agonist, we mean a player the first experience of racing or starts a growth path through sport, becoming more targeted objectives. For agonist also we intend Professional.
Holistic Tennis Academy®, as well as offering a panorama of Discipline Bio Natural to the athletes, that serve as accompaniment, provides a teaching that gives the listen space to sensations, emotions, imagination, colors, experience, spontaneous choices, intuition, etc.
The School Tennis Program provides four Technicians Levels. Each level of learning presents integration times subjective and according to the Training Program (number of hours or private group training, coaching, athletic preparation, etc.). In general the first 2 levels are integrated from two to four years, the 3rd and 4th Technical level are the most complex and may require several years of practice.
Amanda Gesualdi | Head Coach
Amanda Gesualdi | Tennis & Mental Coach
Arianna Magagnoli | Tennis Coach
Sara Marcionni | Tennis Coach
Luana Negrini | S&C Trainer
Fiordiana Castelbarco | Kinesiologist